Who is behind HOOBA ?
Our Story
The Birth of the HOOBA Project
HOOBA, it's the story of two Brussels brothers who are passionate about cycling and faced with the daily challenge - or rather, problem - of commuting to work!
We were truly motivated to bring innovative solutions to alleviate urban congestion and contribute to pollution reduction. Therefore, we decided to create a comprehensive mobility solution for businesses and their employees.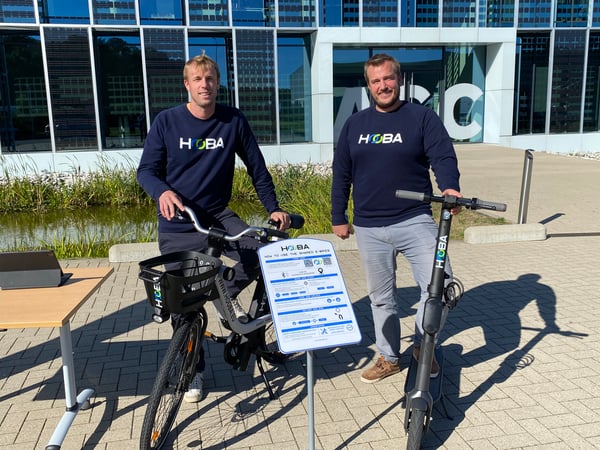 The first observation was that not everyone has the necessary equipment to travel by bike in a simple and secure manner. The second observation was that companies rarely have the time to manage these solutions themselves. Moreover, not everyone has the knowledge or means to take care of the maintenance and repair of these bikes.
We wanted to develop the most comprehensive and user-friendly solution possible! And that's how HOOBA was born !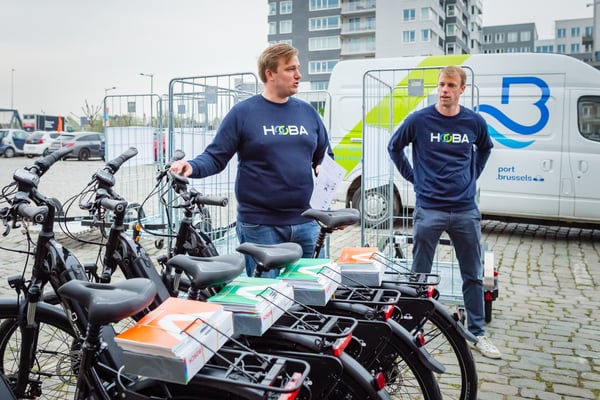 Early 2019
In the beginning
The founders, Serge and Adrien, both work in major companies in the mobility sector. During this time, they observe that most people are alone in their cars, facing significant traffic jams to get to work or even to grab a sandwich during their lunch break... It is a nonsensical situation for a city like Brussels, known for its heavy traffic congestion.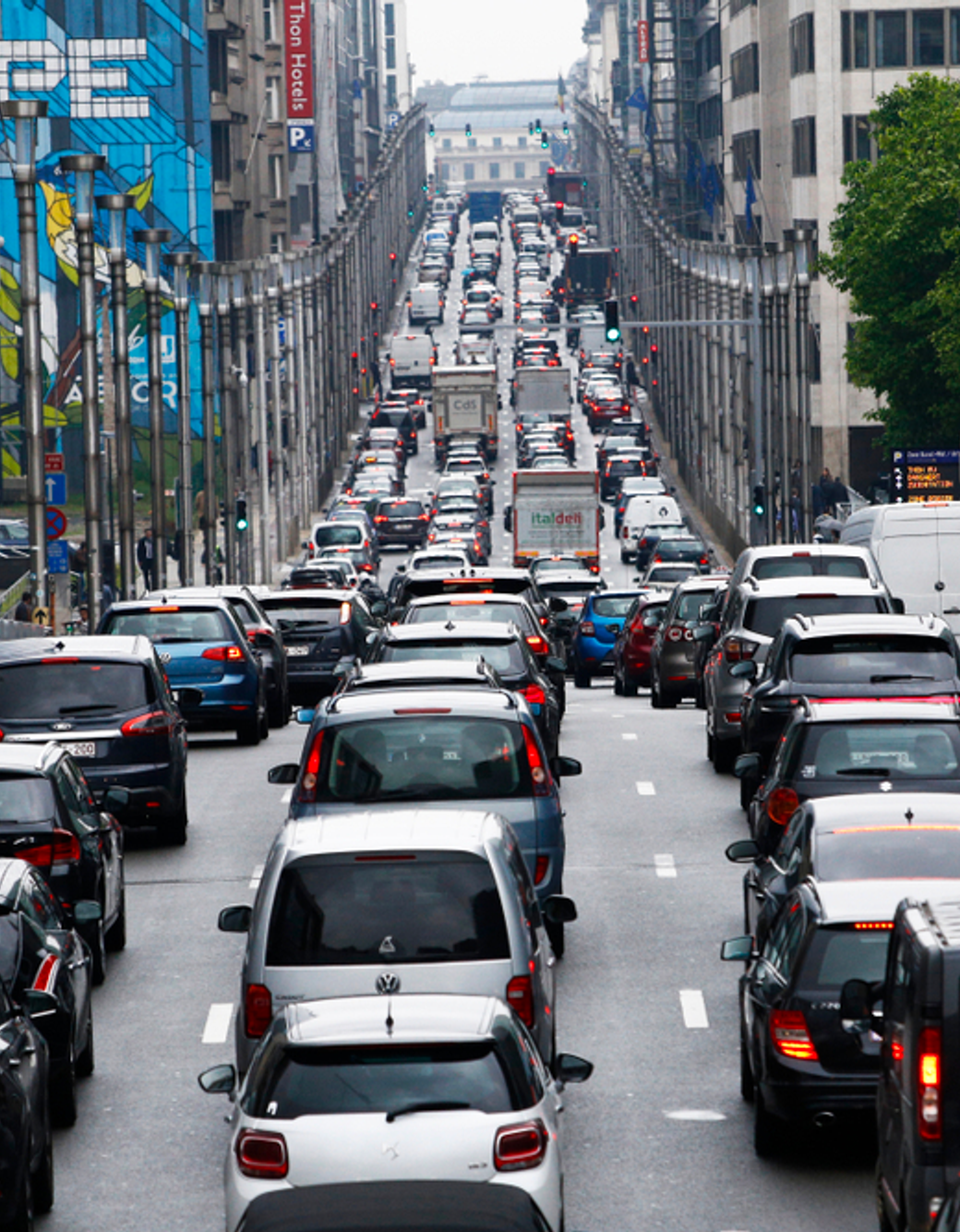 End 2019
The idea emerges
Serge and Adrien feel a strong desire to venture into the field of sustainable mobility with a meaningful purpose focused on the environment and mobility solutions. They want to be part of the solution rather than the problem.

Serge proposes a Corporate Social Responsibility (CSR) project within his company: the implementation of a bicycle fleet. It is at this point that the idea for HOOBA starts to take shape and mature.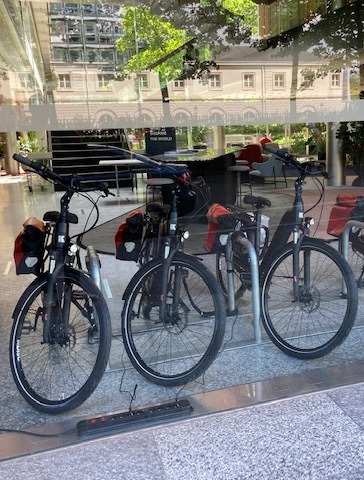 2020 - 2021
The project is launched
Convinced of the private bike-sharing fleet model, the two brothers launch HOOBA. They observe a growing enthusiasm for shared mobility in major cities across Europe.

Their solution is developed, and initial pilot tests are conducted with Hive 5 coworking and Befimmo. They secure their first public contract with the Port of Brussels.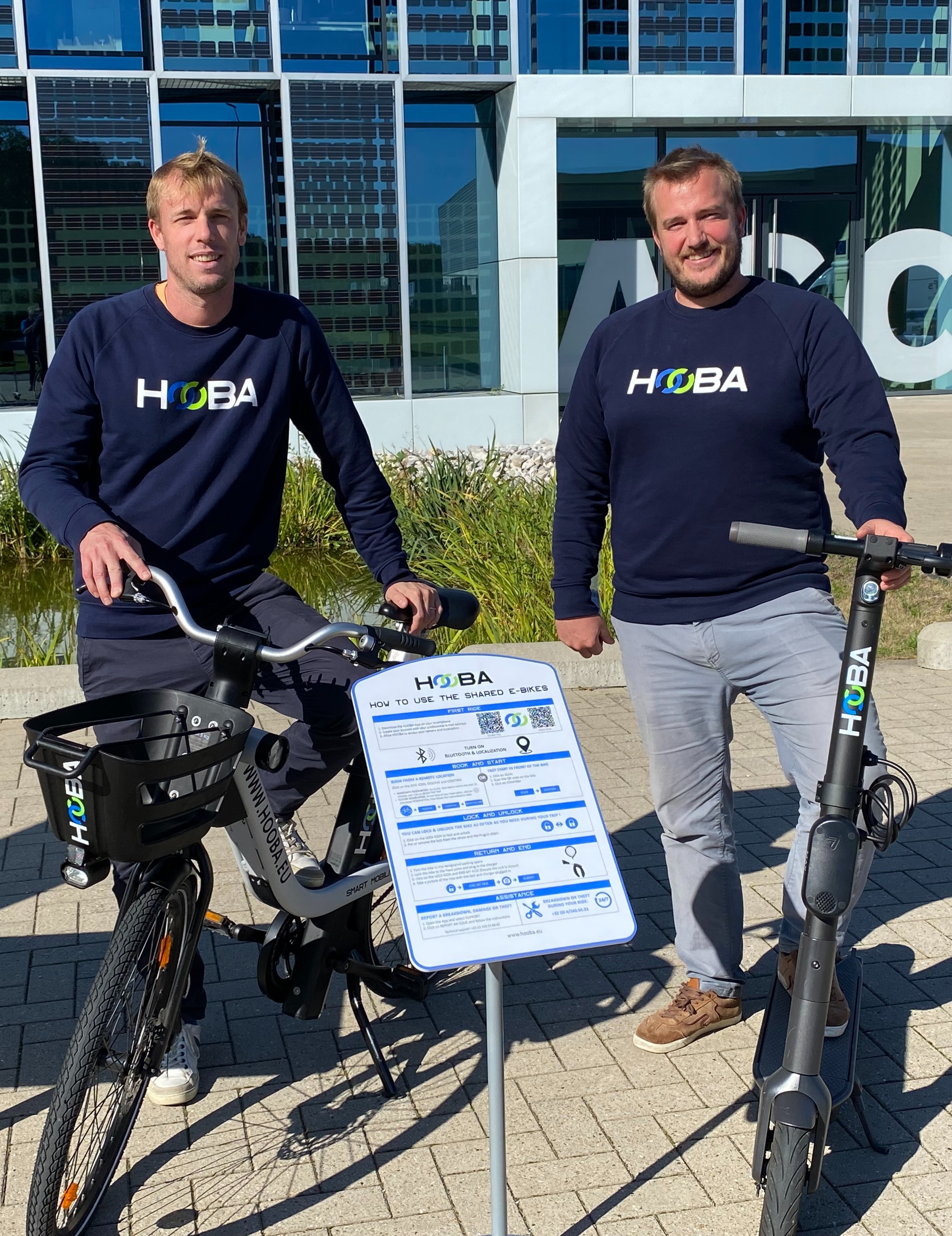 2022
The Recognition
HOOBA joins the Forward program and receives the Public Award presented by Barbara Trachte, Secretary of State for the Brussels-Capital Region.
A fundraising campaign is conducted, securing investments from backers such as Finance & Invest Brussels, Credal, and Citizenfund.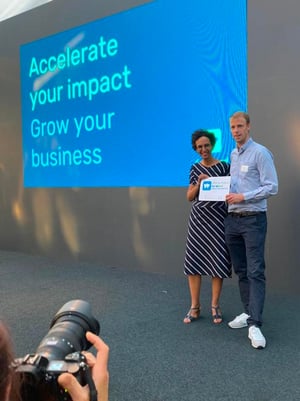 2023
The story continues...
HOOBA has expanded its presence across various sectors, including businesses, office buildings, public administrations, coliving spaces, and campuses. We have even started a territorial expansion in Flanders with a presence in Antwerp.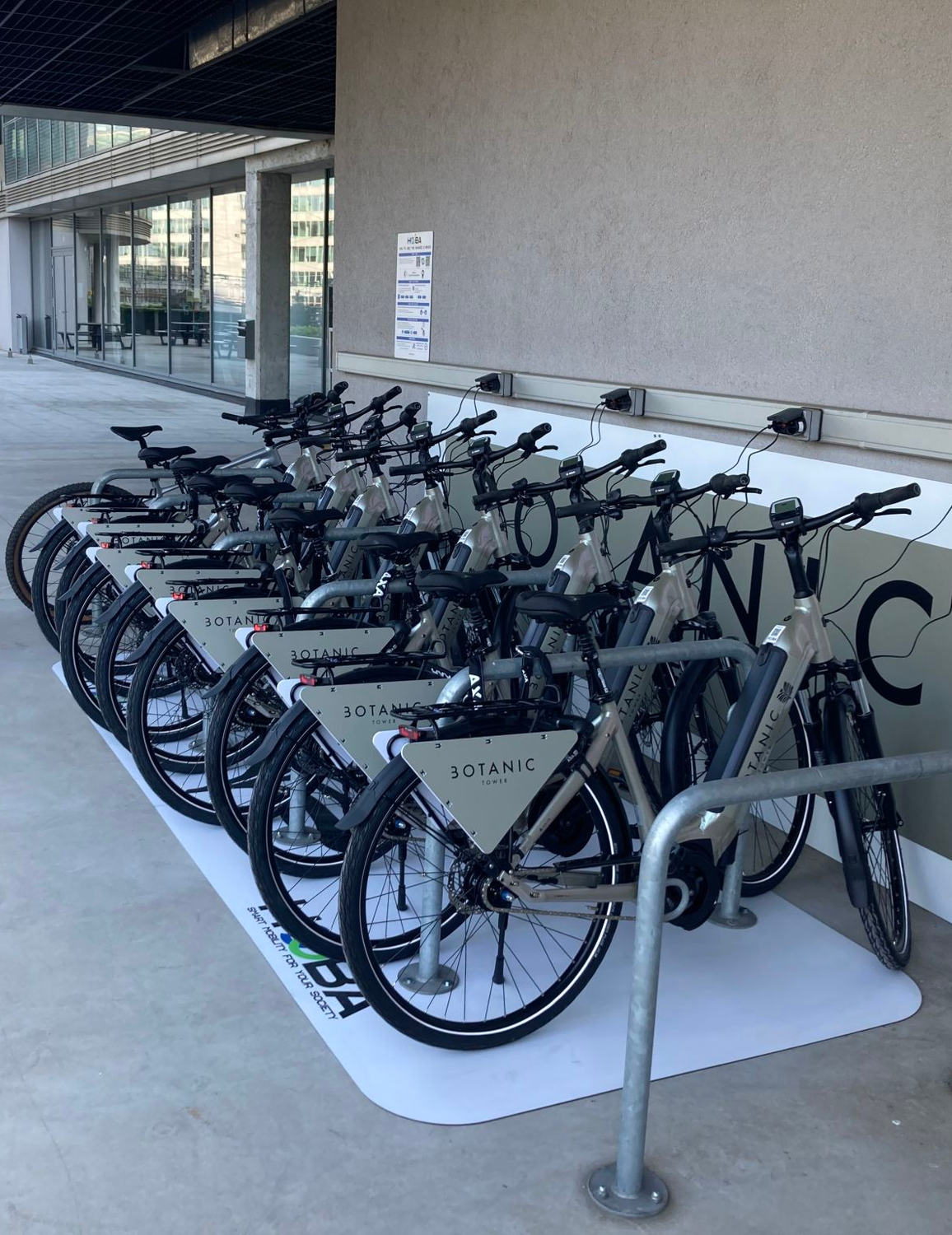 A project for an electric vehicle fleet ?
Discover our services
The values that drive us
We work passionately to transform the mobility of the future.
HUMANISM
Putting well-being at the center of our concerns.
COMMITMENT
Doing things with determination and passion.
ENTHUSIASM
Contributing with optimism to the company's project.
VISIONARY
Being creative and responsible in order to preserve our environment for future generations.
Not convinced yet ?
We can come to your location for a demonstration of our solutions and customize all your requests.