We manage your fleet of pool bikes
And provide user-friendly App for riders
Are you fleet manager of e-bikes in your organization?
Forget about issues related to the management of your fleet
Compliance with terms of use
A fleet of company bicycles that lasts longer thanks to clear safety and usage guidelines.
Compliance with terms of use
Designated parking zones
A geofenced location that minimizes losses and theft.
Designated parking zones
Authorised users only
To ensure that only your users have access to the vehicles.
Authorised users only
Usage statistics
To better monitor and optimize performances of your fleet.
Usage statistics
Your monthly view
Number of unique users
Number of uses
Number of kilometers traveled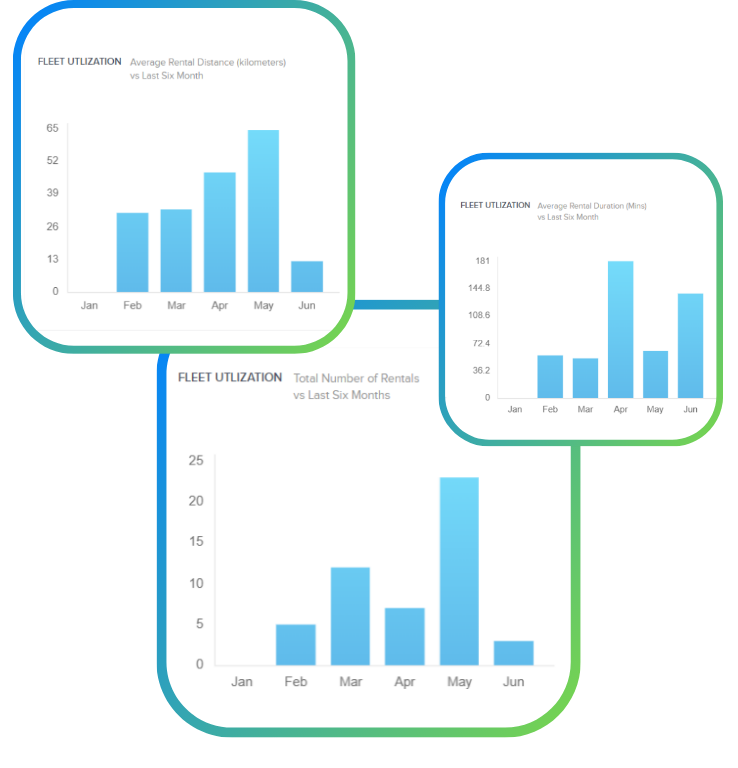 A report to leverage
Resize the fleet in case of overuse
Support to boost utilization
Conversion of results into saved CO2 emissions
Seamless vehicle usage through
The mobile application
Available for all users
Connected locks
Usage statistics
Complete and automated management of your corporate bike fleet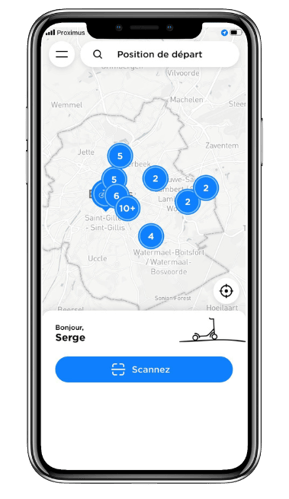 Book a ride
Visualization of available vehicles on a map
FUTURE

START
Remote reservation
Within the next 15 minutes
FAST

START
Using the QR code
Scanned directly on the vehicle
Unlocking your vehicle
Directly from the application
CHARGED

VEHICLE
Efficient Charging Guarantee
In a dedicated and secure Parking
End your ride & lock
PARKING

AREA
Accessible & Secure
SECURE

LOCKING
Using connected padlocks
END

PROCESS
Through a simple photo capture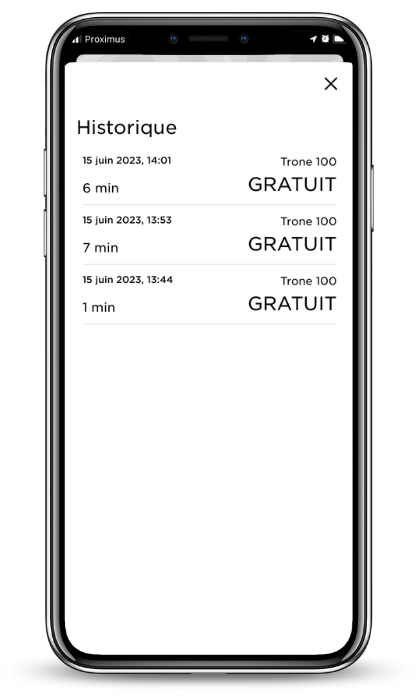 View the history
USAGE

TRACKING
Average per defined period
Number of kilometers, uses, etc.
IMPACT
Estimate of saved carbon emissions quantity
To promote your mobility choice
Key figures
Potential gains
These figures are provided per year and per bike.
200 kg
of CO2 emissions saved
700-2.500€
of euros saved
Digital offer & Vehicle purchase
Digital offer, Vehicle leasing & Peace of mind
Not convinced yet ?
We can come to your location for a demonstration of our solutions and customize all your requests.